Back to School Resources to Help Your Child Succeed
Denton Public Library provides students support from pre-K through college! Take advantage of the services and resources below for your best academic year. Go to library.cityofdenton.com and select "Online Library" to log in to the online resources below.
Computers, Printers, Wi-Fi, and Mobile Wi-Fi HotSpots
Denton public library has the technology tools and support students need to succeed:
Computers with MS Office software and Internet

Printing: $0.10/page black and white or $0.25/page color

Wi-fi internet access in all libraries and outside 24/7 in library public parking lots and Nook Park at Emily Fowler Central Library

Check out a mobile wi-fi hotspots for internet access for 4-6 devices anywhere you go.
Homework Help & Tutoring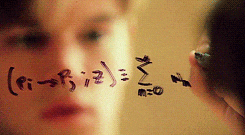 Intellichoice Math Tutoring @ Emily Fowler Central Library
Mathematics experts from the University of North Texas provide free math tutoring for children in grades K-12, Saturdays 10 a.m.-12 p.m. Students can register online at https://www.intellichoice.org/. No tutoring week of Thanksgiving (November 25).
Brainfuse Online Tutoring
Access real-time, live tutoring assistance 3-10 p.m. daily for students in grades 3 through college. Brainfuse also includes an online writing lab and a comprehensive library of proprietary practice tests for standardized exams like SAT, ACT, GED, ASVAB, and more.
Explora Online Research (for K-12)
Access Explora K-5, Explora Middle School, or Explora Complete for information for homework, reports, and research projects. Get full text articles from thousands of magazines, newspapers, images, videos, and primary sources with full citation information. Please note: This resources is temporarily available for in-library use only.


Take Learning to the Next Level
Mango Online Language Learning
Learn one of over 70 languages or learn English from over 20 world languages with Mango. Download the app on iOS or Android for learning on the go, access Mango from your laptop or desktop, or download lessons for offline learning.
LearningExpress Library Online School and Career Support
Find tools, support, and preparation resources for school and career in LearningExpress Library. Access skill building resources for classroom success and standardized tests for elementary, middle, and high school students as well as high school equivalency credential support, college admissions test preparation, and college and career success skills.